Source:
Physical Book Purchase
Format:
Paperback
Blood of the Demon
by
Rosalie Lario
Date Read:
March 2013
Genre:
PNR
,
Romance
Keegan lives to exact revenge on the evil demon who sired and abused him. When his father devises a plan to bring on the apocalypse, he and his three half-brothers, interdimensional bounty hunters for the Elden Council, are charged with capturing and delivering their father for punishment.

Art gallery owner Brynn Meyers has no idea that her ability to read memories embedded in objects and drain people of their life force means she has demon ancestry. Unfortunately for Brynn, she's also the key to raising an ancient zombie army, which puts her on every demon's Most Wanted List. And no one wants her more than Keegan's father. Keegan must protect Brynn from his father by any means necessary, but he'll have to learn to harness the other half of his genetics-the far deadlier, uncontrollable half-when he starts to fall for the one woman standing between him and the vengeance he so desperately seeks. The one woman he'll never be able to resist.(
More Information:
Series:
Demons of Infernum #1
Also by this author:
Mark of the Sylph
br> br>
Also in this series:
Mark of the Sylph
Read for Fun (paperback)
Overall Rating 3.50
Story Rating: 3.50
Character Rating: 3.50
#TakingControl #TBRTipping
Speed Date Review
First Thought When Finished: The end rocked! I need more of these particular siblings!
First Date (first 1/3): Hot Half Demons with power! I feel hooked just from the synopsis and the opening chapters pretty much sealed it for me. I need to know these Half Demons!
Second Date (middle 1/3): Keegan and Brynn–I am not sure how I feel about them. Sometimes I really want them to get it together and other times I want her to run far away. He has a few personality quirks that tend to nettle at me.
Third Date(last 1/3): Keegan you finally grew on me. I mean I am super in love with your brothers but you finally got to me. I am really excited now to continue y'alls story and fight. I think being the first brother up was probably tough but you were awesome in the end.
Dating Status: Oh I will be reading on about these brothers! I really fell in love with the rest of them even if it took me a bit with Keegan!
Speed Dating is hosted by …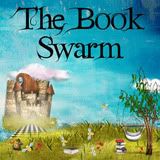 Latest posts by Felicia S
(see all)