Book: Sharp Objects
Author: Gillian Flynn
Article Type: Audiobook Review
Author
Goodreads / Library Thing
About the Book:

WICKED above her hipbone,

GIRL across her heart

Words are like a road map to reporter Camille Preaker's troubled past. Fresh from a brief stay at a psych hospital, Camille's first assignment from the second-rate daily paper where she works brings her reluctantly back to her hometown to cover the murders of two preteen girls.

NASTY on her kneecap, BABYDOLL on her leg
Since she left town eight years ago, Camille has hardly spoken to her neurotic, hypochondriac mother or to the half-sister she barely knows: a beautiful thirteen-year-old with an eerie grip on the town. Now, installed again in her family's Victorian mansion, Camille is haunted by the childhood tragedy she has spent her whole life trying to cut from her memory.

HARMFUL on her wrist, WHORE on her ankle
As Camille works to uncover the truth about these violent crimes, she finds herself identifying with the young victims—a bit too strongly. Clues keep leading to dead ends, forcing Camille to unravel the psychological puzzle of her own past to get at the story. Dogged by her own demons, Camille will have to confront what happened to her years before if she wants to survive this homecoming.

With its taut, crafted writing, Sharp Objects is addictive, haunting, and unforgettable
Read from January 23 to 25, 2013
Listened for Fun (Audible)
Overall Rating: 3.50
Story Rating: 3.75
Character Rating: 3.25
Audio Rating: 2.50 (not part of the overall rating)
Speed Date Review:
First Thought When Finished:: Sharp Objects had a very strong last 1/4 of the book which is what saved it for me! I really dig where the story went.
First Date: Our first date didn't go so well. We didn't click on a personal level but intrigued each other enough to see where it was going.
Second Date: This is one of those times where liking each other is not necessary but figuring out what is going on is totally worth the journey. The characters don't scream love me but they do scream which one of me is the worst.
Third Date: Ended with a bang that I only saw partially coming. I figured out a big part of the mystery but that little twist at the end made sticking with it worth it.
Final Thought: I don't know that Gillian Flynn and I really click. I need characters that I can root for BUT she does write really twisty, turny mysteries. This one will work for others far more than it worked for me.
Audio Thoughts:
Narrated by Ann Marie Lee / Running Time 9 hrs and 29 mins
I don't know why but this one just did not work for me on audio. I don't think Ann Marie Lee did a bad job but something was just missing. Unlike Gone Girl which was excellent on audiobook, this one I think would have been better read. It might be more the story than the audio performance.
Speed Dating is hosted by …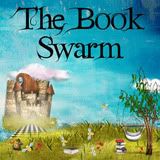 Latest posts by Felicia S
(see all)