Format:
Audiobook
Crystal Cove
by
Lisa Kleypas
Narrator:
Tanya Eby
Date Read:
February 5th 2013
Genre:
Contemporary
,
Romance
From The New York Times bestselling author of Rainshadow Road and Dream Lake comes the final book in her Friday Harbor series...

Justine Hoffman has made a comfortable life for herself on the island of Friday Harbor. She is the proprietor of a successful boutique hotel, and she has the safe, predictable life she has always wanted. Growing up with her flighty, nomadic mother, Marigold, has instilled in her a deep longing for stability. But in spite of everything Justine has achieved, there is still something missing. Love. And after years of waiting and dreaming, she is willing to do whatever it takes to change her destiny.

What Justine soon discovers is that someone cast a spell on her when she was born, with the result that she will never find her soul mate. Determined to change her fate, Justine finds a way to break the enchantment, never dreaming of the dangerous complications that will follow.

And when Justine meets the mysterious Jason Black, she accidentally unleashes a storm of desire and danger that threaten everything she holds dear . . . because Jason has secrets of his own, and he wants more from her than fate will ever allow.
More Information:
Series:
Friday Harbor #4
Also by this author:
Christmas Eve at Friday Harbor
,
Seduce Me at Sunrise
,
Cold-Hearted Rake
br> br>
Also in this series:
Christmas Eve at Friday Harbor
Listened for Review (Brilliance)
Overall Rating: 3.00
Story Rating: 3.00
Character Rating: 3.00
Audio Rating: 4.00 (Not part of the overall rating)
First Thought When Finished: I just never warmed up to the lead characters. Sometimes that just happens.
Speed Date Review
First Date: Crystal Cove started out sweet and in the beginning I felt a real connection to the environment. This was just the place I thought I would want to visit.
Second Date: Oh Jason why can't you be more likable? I want to like you, I really do but you are a little too arrogant for me. You are also making Justine a little less strong than she started out being.
Third Date: Jason and I are just not clicking. I am sure that you are a nice guy deep down BUT arrogance is just not my thing. I know you will work for others but we are just not meant to be.
Audio Date:
Narrated by Tanya Eby/Running Time 8hrs 58min
Tanya did a wonderful job with the narration. She is really good at doing different voices and I love the accents that she used. I think it worked perfectly for this story.
Relationship Status: I am still going to date Friday Harbor even though we had a rough patch.
Speed Dating is hosted by …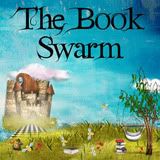 Latest posts by Felicia S
(see all)