Book: Big Sky River
Author: Linda Lael Miller
Article Type: Speed Date Review
About the Book: The "First Lady of the West," #1 New York Times bestselling author Linda Lael Miller, brings you to Parable, Montana-where love awaits.

Sheriff Boone Taylor has his job, friends, a run-down but decent ranch, two faithful dogs and a good horse. He doesn't want romance-the widowed Montanan has loved and lost enough for a lifetime. But when a city woman buys the spread next door, Boone's peace and quiet are in serious jeopardy.

With a marriage and a career painfully behind her, Tara Kendall is determined to start over in Parable. Reinventing herself and living a girlhood dream is worth the hard work. Sure, she might need help from her handsome, wary neighbor. But life along Big Sky River is full of surprises…like falling for a cowboy-lawman who just might start to believe in second chances.
Read for Review (NetGalley)
Overall Rating: 4.50
Story Rating: 4.25
Character Rating: 4.75
Speed Date Review:
1rst Date: I am in love with Boone and Tara! I just love Tara's big heart and Boone's wounded one. Parable, Montana –itself is delightful and full of some great characters that are just hard not to want to know more about.  I was already smitten with the town from the first two books but this might be the start of some hardcore "falling in love".
2nd Date: Meeting the family: Boone's kids and Tara's stepdaughters are another great layer to the story. They really make both Boone and Tara that much more likeable. I think they shine when on the page. They bring another rich emotional layer to the story that makes me fall in love a little bit more.
3rd Date: Rushed but fulfilling: Though the ending was a bit quick, it did not feel like insta-love because we have been introduced to the them earlier in the series. I would have liked a little more time with them as a couple but it was still delightful that they got together.
Our Future: I will be revisiting the folks of Parable every time a new book comes out. I just find the whole town and the cast of characters delightful!
Speed Dating is hosted by Mary the Book Swarm!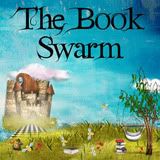 Latest posts by Felicia S
(see all)