Format:
Audiobook
Friday Night Bites
by
Chloe Neill
Narrator:
Cynthia Holloway
Date Read:
October 6th 2009
Genre:
Fantasy
,
Urban Fantasy
The story of a young heiress's initiation into the dark society of the Chicagoland Vampires continues:

Ten months after vampires revealed their existence to the mortals of Chicago, they're enjoying a celebrity status usually reserved for the Hollywood elite. But should people learn about the Raves--mass feeding parties where vampires round up humans like cattle--the citizens will start sharpening their stakes.

So now it's up to the new vampire Merit to reconnect with her upper class family and act as liaison between humans and bloodsuckers, and keep the more unsavory aspects of the vampire lifestyle out of the media. But someone doesn't want peace between them--someone with an ancient grudge.
More Information:
Series:
Chicagoland Vampires #2
Also by this author:
The Veil
br> br>
Listened for Fun (Audible)
Overall Rating: 3.25
Story Rating: 3.00
Character Rating: 3.25
Audio Rating: 3.50 (not part of the overall rating)
Speed Date Review
First Thought When Finished: I wish I liked the main characters more than I do but they just aren't making me root for them(except Ethan-he is an ass and I keep rooting for someone to give him a good ass kicking)
First Date: I am giving the Chicagoland Vampires another whirl. Merit didn't really "wow" me in the first book but her friends did. I am seriously reading this series for the secondary characters so far.
Second Date: Oh Ethan, you really are an ass aren't you? This isn't just a hard to get thing. I know it probably comes from when you were actually turned but DUDE you need to get with the times. Merit, I wish they would flush you out more because right now you seem stuck on being mad at Ethan for turning you/wanting to jump Ethan's bones because…… (actually I really don't have any idea why you do since he is an ass but that is another thing all together).
Third Date: I love bad ass bad guys especially when they are women. I wish Friday Night Bites would have spent more time on the case (making it more interesting)since there wasn't really much character development going on.
Audiobook Thoughts:
Narrated by Cynthia Holloway /Running Time 11 hrs and 44 mins
I thought the audio for Friday Night Bites was pretty good. Cynthia did a great job with the pacing (even when the story didn't) and her voice for Merit was spot on. I do have trouble with the voices for the men in this series so I will be reading the books from this point forward. I am going to try other books narrated by Cynthia though since I am not sure if it is my dislike in the men (so far) in the series or the narration.
Final Thought: I know this review sounded like I didn't like the book but that isn't exactly true. I actually LOVED all the side characters but their scenes were too few and far between. I did get the whole series for Christmas so I will be continuing on with the series and hoping to finally catch the Chicagoland Vampires buzz.
Speed Dating is hosted by …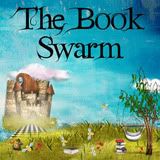 Latest posts by Felicia S
(see all)